Hi everyone!
Back with some stamping today. Base is a gradient of two Dolci Sguardi holos, a magenta and a lilac. Stamping plate is BP-50 from BornPrettyStore and the stamping polish is my new MoYou Nails black which I fell in love with!
Ciao a tutti!
Oggi torno a stampare. La base è una gradient di due Dolci Sguardi olografici, fucsia e lilla. La plate è la BP-50 di BornPrettyStore e lo smalto nero è di MoYou Nails ed è fantastico!
This is the plate. I know the pattern I used probably doesn't compliment the colours but I love it so bad I wanna use it over and over!
Questa è la plate. Lo so che il disegno che ho usato centra poco coi colori sotto, ma mi piace talmente tanto che lo stamperei dovunque –.-
Bunch of great products in this post honestly, I love every single piece I've used, from the holos to the plate to the stamping polish and Essence top coat! Have you noticed the huge shine difference between the not top coated shot and the top coated one? Yeah.
And what about sunny weather!! Woot woot, finally! Although I must say it was super windy this evening, I hope it won't bring clouds.
That was it for now, I hope you enjoyed my latest stamping attempt and talk to you soon!
Questo post è un insieme di gran bei prodotti, sapete? Adoro tutte le singole cose che ho usato, dagli smalti olografici Dolci Sguardi, alla plate, allo smalto da stamping, per non parlare del top coat Essence! Vi siete accorti di quanta differenza fa il top coat? Una foto è con e una è senza. Paura, eh?
E che dire del soleeeeee!!!!!! Finalmente è arrivato! Non fosse che stasera c'era un vento che portava via.. e spero che non porti nuvole.
Cmq, questo era tutto! Spero vi sia piaciuto il look di oggi e a presto!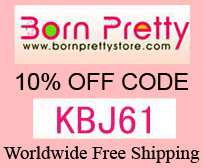 ** some items in this post were sent to me for free for review – alcuni oggetti in questo post mi sono stati inviati gratuitamente a scopo valutativo