So what was my first experience with vinyls? There were pros and cons actually.
The vinyls sticked well to the nails and I had no problems when I removed them after painting the blue on top. I had no smudging whatsoever and the lines came out very smooth as you can tell from the pics.
My big issue were a couple vinyls taking off the base polish when I removed them. I was left with two holes in the middle of two nails that I had to fill back in with a brush. I don't know if it might be the lack of top coat since I used suedes?! Anyone ever experienced this happening?
One more con about these vinyls is that there are only 6 of each kind so you can't do a full mani with only one set. You either need 2 or you can just use them for accent nails which I honestly don't like.
So that was it! I hope you like this mani and please do tell me if you've ever had my same issues with vinyls!
A dirla tutta è stata la mia prima volta coi foglietti di stencil che coprono l'unghia intera. Come mi sono trovata? Bene e male allo stesso tempo!
Gli stencil aderiscono bene all'unghia e non fanno passare lo smalto dove non dovrebbe, nessuna sbavatura insomma. Si vede bene dalle foto.
Il mio problema più grande è stato che un paio di stencil si sono portati via anche lo smalto sotto quando li ho tolti. Ho dovuto rimediare con un pennellino da nail art. Non so se sia dovuto alla mancanza di top coat, trattandosi di smalti semi-matte. Qualcuno ha esperienza in proposito?
Altro punto a sfavore di questi stencil è che ce ne sono solo 6 di ciascun tipo quindi non si può fare una manicure completa. Vi servono due set, oppure potete fare solo qualche unghia decorata.
Direi che questo è tutto. Spero che la nail art vi sia piaciuta e vi prego, se avete avuto il mio stesso problema con gli stencil fatemelo sapere!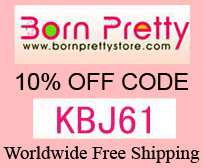 *pr sample – campione gratuito